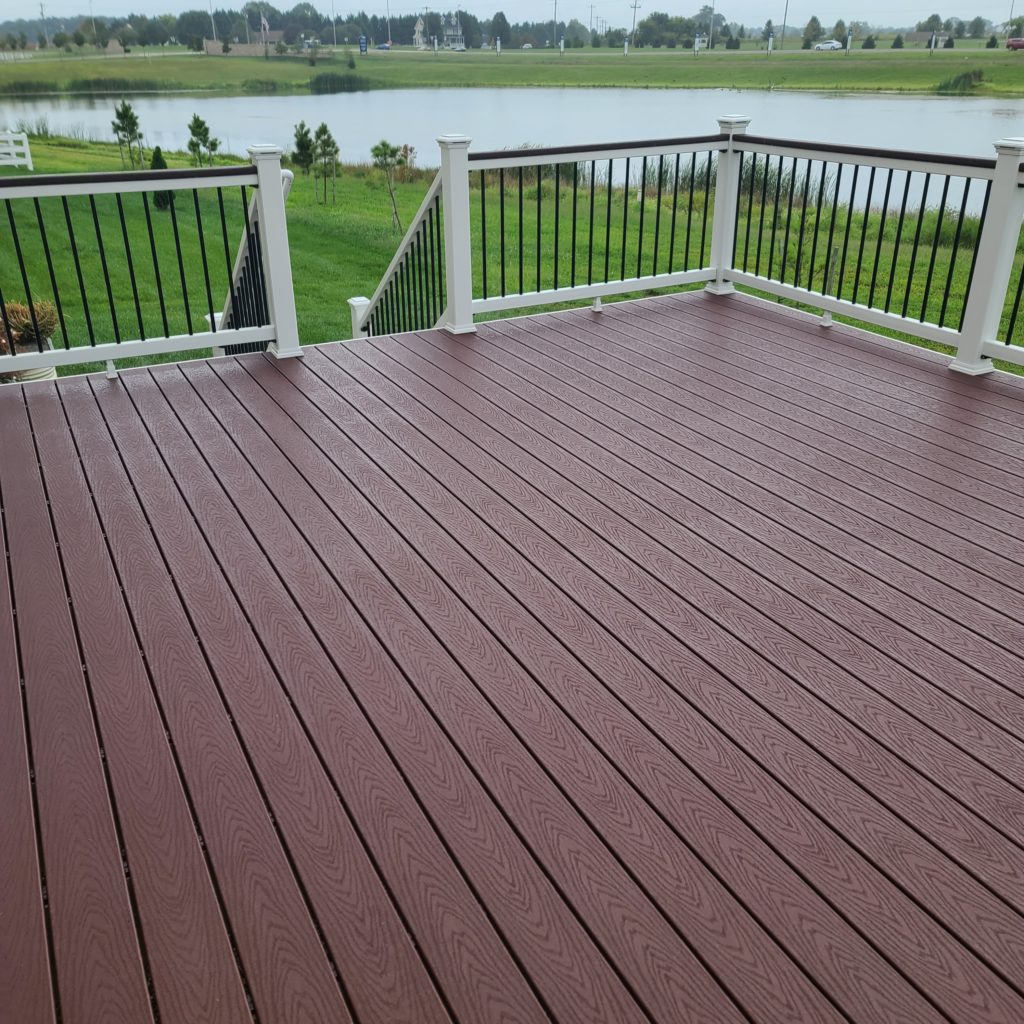 We have been turning dreams into reality for over 20 years and want to help you with your vision of your new backyard living space. Outdoor living is one of the fastest growing trends in the construction industry and with our extensive knowledge of composite decking and construction methods you can be assured that you will have a beautiful deck you and your family can enjoy for decades to come! In addition to adding equity and value to your home by a professional whom is dedicated to craftsmanship and first class customer service you will receive one of the industry's best material warranties from a manufacture that stands behind their products and lives up to their reputation! This, along with the exceptional performance of their products and service, is why we chose to use the Trex Decking materials over the competition.
All of our Decks are built by trained carpenters and installation mechanics. Our crew comes highly recommended from past customers and will respect you, your property and the deck we will build for you! We only build one Deck at a time and do not jump around from project to project. Completing your deck in a timely manner is what you can expect from us every time!
Deck Masters will build a deck that will meet your budget and exceed your expectations! The smallest size deck we offer is 10 ft by 12 ft with stairs and the sky is the limit from there! We do not skimp on quality or materials therefore we are not going to be the cheapest bid you get. We take pride in our work and services and constantly out perform the competition!
All construction jobs are owner supervised. We guarantee that upon completion and inspection of your new deck with proper maintenance and upkeep, your deck will last for decades to come. All bolts will be securely fastened, all decking will be secure, and all material will be installed according to manufactures specifications and/or preferred methods. While this warranty is limited by excessive weathering and rot, neglect, and natural disasters, we'll ensure you feel comfortable and satisfied with our work.
Distinguishably Deck Masters


"I had a great experience with my deck project. The work crew was exceptional, fast, and skilled. The owner takes pride in his work and personally inspects the finished product to make sure the deck meets his standards. I recommend Deck Masters based on my personal experience with the company, and owner, Steve Dawson. The owner could not be any nicer, and is fully transparent about contract pricing. When driving in my neighborhood it's obvious which decks are Deck Master built, and that's a compliment. You don't want to be on the opposite side of that comparison."
Top Notch


"From the beginning, they were professional and well-organized. My wife and I explained to Steve what we wanted, and he not only immediately understood, he also made some suggestions that we incorporated that make the deck flow better and be more functional. The construction crew was top notch. Polite, respectful, professional - no wasted time, the work site was left clean once the deck was completed, no loud music or foul language. I would have no hesitation recommending this company to anyone looking for a quality deck."
Details Are In The Design


"Excellent work start to finish. Steve's design incorporated all of our requests. Work was done timely and efficiently with communication to us throughout the entire project. Everyone was respectful, courteous and professional. I highly recommend Deck Masters."